Harvest Time Online Bible Training Center - Student Application
Fields marked with an * are required.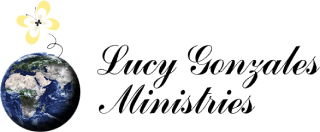 HTOBTC Policies
Effective January 2021
Course Structure:
There will be 1 course per month, each course consisting of 4 classes.
Each monthly course will take place for one week's time, with one class per day assigned Monday thru Thursday of that week. Friday of that week will be dedicated to journaling/reflection.
Students have the option of completing the month's course in that one week's time or taking the full month to complete the classes.
There is a total of 12 months of courses to complete this program.
The courses are as follows:
The Importance of the Fruit of the Spirit and Forgiveness
Understanding Love
Understanding Joy
Understanding Peace
Understanding Patience
Understanding Kindness
Understanding Goodness
Understanding Faithfulness
Understanding Gentleness
Understanding Temperance
Understanding Forgiveness
The Importance of Keeping the Fruit of the Spirit and Forgiveness in Daily Life
Students will receive a Certificate of Completion upon competition of this 12-month training program.
Terms and Restrictions:
Attendance and Assignment Policies:
Students will be provided with all course materials online thru the Student Portal. Videos can be viewed thru the student portal. Printable worksheets will be available.
Students will receive new course materials upon payment of the new month. Students will not receive their new course materials if the month is not paid in full or if there is a delinquency in payment.
If students require technical support, they may submit their request(s) Here
All prayer requests may be submitted to us online at https://LucyGonzalesMinistries.com/prayer
The LGM and HTOBTC teams pray for all prayer requests daily.
If for any reason you decide to discontinue classes, please let us know in writing. There are no refunds.
Payments and Sessions:
All classes will be paid up front each month.
There are no refunds.
Tuition is the charge for teaching and instruction. Tuition is payment for services rendered.
Payment reminders are issued one week prior to due date.
There are NO half-month payments or deduction of days of any kind.
There are no skipped months. All courses must be taken consecutively.
Payments are due on the 1st of each month and are late after the 5th.
After the 5th, students will not receive the month's teaching until their account is brought to current.
Payments can be made online at https://LucyGonzalesMinistries.com
HTOBTC Love Offering Schedule
Effective January 2021
Application Love Offering: $50 per student (due with application)
Registration Love Offering: $40 per student

WAIVED FOR NEW STUDENTS ENROLLING 2021

Certificate Love Offering (upon completion of program): $150 per student
Course Love Offering Tuition:
$89 per student will be due each month on the 1st.
When you partner with Lucy Gonzales Ministries, your tuition will be discounted to a love offering of $65 per month. Partner with us now!
The first-year training program lasts 12 months.
Monthly tuition is due on or before the 1st and late after the 5th.
After the 5th, students will not receive the month's course materials until their account is brought to current.
All love offerings and payments are non-refundable.
HTOBTC Policies
HTOBTC Love Offering Schedule